If you're planning to build a WordPress ecommerce store on your website and haven't decided which plugin to use, we can help you narrow it down so you can pick the right one that fits your needs. Today, we list down the most popular WordPress ecommerce plugins in 2014 that can help you turn your website into a shopping cart business.
WordPress Ecommerce Plugins
First step to develop your e commerce store  involves in preparing your WordPress platfrom, you need to transform your CMS from the usual blogging platform into full pledge e-commerce store engine that will handle your products, collect orders and process payments from your users.
Here are the following ten 20 WordPress e-commerce plugins will help you set up in no time.
With over two (2) million downloads and an impressive rating of 4.1/5.0 (courtesy of WordPress.org), WooCommerce is the plugin you need to build and run your online business.
With over 2.6 million downloads, WP e-commerce beats WooCommerce in popularity, but with a rating of 2.8 out of 5 stars, it has very little (or nothing) on the latter in terms of functionality.
The plugin, which was developed by iThemes, has over fourteen (14) thousand downloads and a rating of 5/5. It enables you to set up and run an e-commerce store quickly by eliminating the challenging aspects and concentrating on simplicity.
Features are Cart66 to Amazon S3, manage orders, run promotions, calculate taxes, provide multiple shopping options to your customers, place products whenever you want on your website, integrate affiliate platforms, send out custom-made email receipts and set custom currencies.

Jigoshop is a professional WordPress e-commerce plugin built by designers with years of experience developing e-commerce solutions for big brands.

MarketPress is a simple WordPress e-commerce plugin that will help you set up a stylish store from the ground up in a few minutes.

Easy Digital Downloads was made just for that – to facilitate easy digital downloads. If your e-store is all about selling digital products (i.e. you don't sell physical products), Easy Digital Downloads is the best e-commerce plugin for you.

Shopp is a high-performance and professional e-commerce plugin for WordPress. It adds a secure shopping cart to your WordPress website in a matter of minutes.
If you're ready to flesh out your online business dream, you need a feature-rich but accessible e-commerce plugin that won't let you down along the way.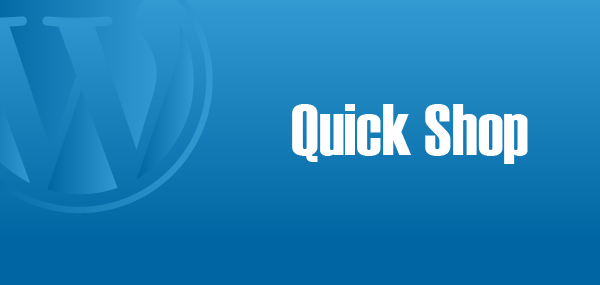 Quick Shop comes with built-in email and PayPal functionalities (the two main features), which give you the ability to set up shop, take orders and make money right away.
Conclusion
Hopefully you'll find the best WordPress ecommerce plugins that you were looking for. You should pick the best that can fulfill your needs and most suitable to the products that you are selling. User experience should be easy for faster transaction process, thus more money for you.
If you think we missed a few WordPress plugins, feel free to add it on the comments below and we will surely update the article.